Dr. Ashwani Kumar
Senior Advocate, Supreme Court of India
Former Additional Solicitor General of India,
Member of Parliament (Rajya Sabha),
Union Minister for Law & Justice
Envoy of Prime Minister Manmohan Singh to Japan
Human Dignity - A purpose in Perpetuity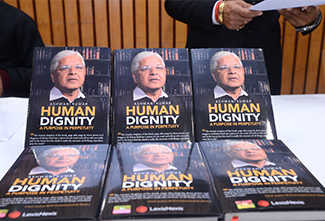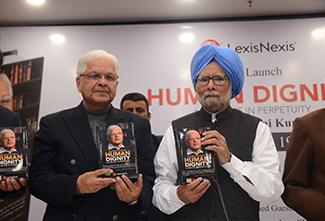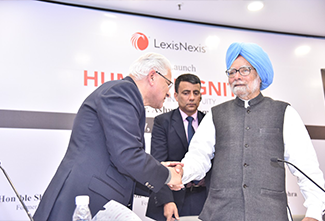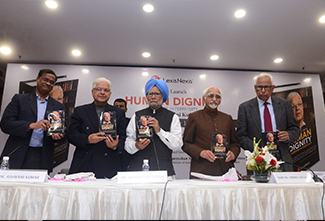 Human Dignity – A Purpose in Perpetuity by former minister, legal scholar and politician Ashwani Kumar is a Rawlsian attempt at looking at how politics must be conducted and justice served in order to further the purpose of human dignity.

It brings together essays that have, as the title suggests, the moral worth of every human at its heart. This moral worth need not be earned through any deed or one's entitlement or place in society. It is the basal and intrinsic self-respect of every man or woman that is at the root of the larger concept of justice.

This whole point of the book is that human dignity is not just about plain morality or the moral obligation of one individual to respect another. Human dignity is the ultimate objective of our political, judicial and social institutions, canonical laws, the Constitution and democracy itself. From the foreword onwards, the author quickly gets down to business. The essays are topical and go on to show how the author treats human dignity not as an esoteric idea but as a practical concept shaped by the politics and concrete events of our time. The essays are divided thematically in three broad sections: Embracing A Politics of Dignity, In Quest of Freedom, Dignity and Justice, and Diplomacy at Work.
Book Launch
The book is all set to be launched in New Delhi on April 10, 2017 by Dr. Manmohan Singh. The function will be presided over by Shri Hamid Ansari, Vice President of India, as the Chief Guest. Shri M. N. Venkatachaliah, former Chief Justice of India, will be the Special Guest. The event is likely to be attended by eminent personalities from different walks of life.
Endorsements
"A book with a profound historical perspective, which enriches the analysis and encourages to show great ambitions for the country."
Dominique de Villepin, former Prime Minister of France
"Anyone invested in the future of democracy and the amelioration of the human estate, will be moved by Dr Kumar's compelling plea that political process be guided by an unwavering moral compass."
Lou Marinoff, PhD, Professor of Philosophy and Asian Studies, The City College of New York
"The book is a must-read for students of politics, philosophy and history. A tour de force indeed!"
Lord Karan Billimoria, CBE DL, Member, House of Lords
"The book illuminates an astonishing range of issues with perceptiveness and wisdom, informed by an increasingly rare sense of values. We need more leaders like him."
KS Bajpai, former Secretary, Ministry of External Affairs, former Indian Ambassador to Pakistan, China and the United States of America
"Dr Ashwani Kumar distils a rich political and juristic life. The world of law, power and justice will surely improve if all our actors were as reflective as the author."
Prof Upendra Baxi, Emeritus Professor of Law, University of Warwick and University of Delhi
"The author poses in this highly readable book the question: can we invest our politics with dignity and anchor it in high principle? Nothing is quite as important to India's democratic future as the answer to this question. "
Gurcharan Das, author of India Unbound and The Difficulty of Being Good
"Ashwani Kumar's book holds fast to the Hope asserted in the title. It is not a facile hope, because he is candid and hard-hitting in identifying the challenges that India faces (internally, and in world political and economic affairs), and the disasters that politics can yield in the world's largest and most complex democracy. The Hope of the title lies close to Dr Kumar's work as a lawyer and in politics, and it centres on constitutionalism. For the Hope lies, as he puts it in one of his lambent phrases, in the possibility of 'civilising ourselves in the use of power'."
Timothy Endicott, Professor of Legal Philosophy, University of Oxford, Fellow in Law, Balliol College